Zeno's Cafe Hillarys

Zeno's cafe has good views overlooking many luxury boats penned in Hillarys Boat Harbour.
Seafood I had: Grilled Spanish Makerell was simple, quickly served from modern kitchens ontp sturdy plastic tables without table cloths. Zeno's Cafe staff were friendly and helpfull and apologised that there was no lemon to squeeze on to the grilled fish but did bring bottled lemon. The fish was in good condition and as you can see ample for a seafood lunch by the ocean in Perth.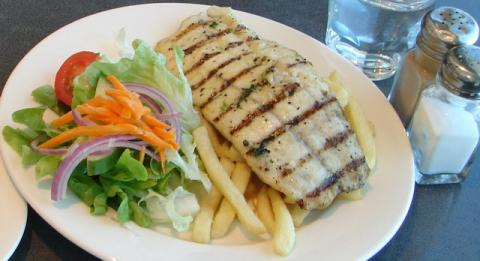 www.zenoscafe.com Phone Zeno's Cafe: 9246 3950